North Maritime Agencies can provide a set of highly skilled and experienced engineers who are well-structured as to operate worldwide at anytime, while being on a 24/7- basis standby mode.
Safety guidelines are strictly present during our operations in order to avoid human and environmental hazards, as well as to ensure the mechanical equipment welfare.
Our area of expertise includes all types of diesel engines such as:
Propulsion

e

ngines

Auxillary

e

ngines

Stationary

e

ngines

Generator

s

ets

Offshore

o

il and

g

as

Cast iron welding (engine's block welding expertise)
Overhauling of diesel engines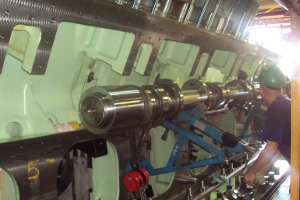 Our team's proficiency is in charge of all stages of the engine's typical overhauling process:
Assembly -Removal/Dismantling -Inspection -Cleaning -Decarbonising -Calibration -Leak test -Pressure test
Turbocharger Overhaul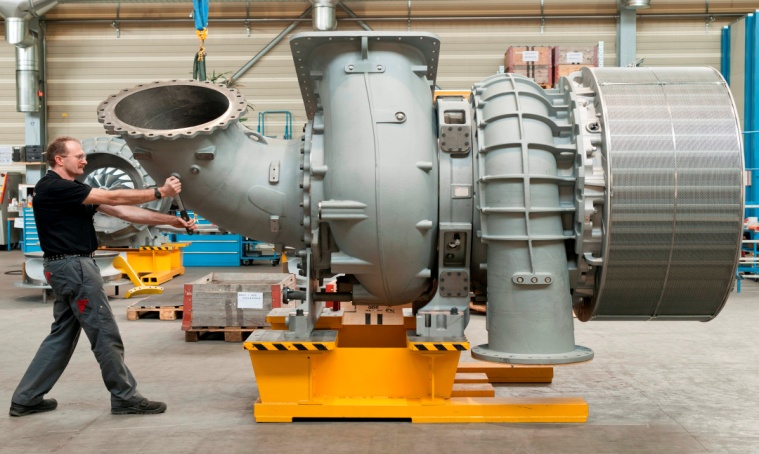 The overhaul process will consist of opening the turbocharger, safely relocate it to suitable deck areas, clean and maintain the rotor, ash blasting and finally balance and properly re-fit the equipment.
General Mechanics & Hydraulics
Additionally, our engineers will be able to fulfil a plethora of general mechanics tasks assigned by our customers. Those include:
Pumps - Cow Machines - Winches

Valves - Derricks - Cranes

Hydralift Cranes

Propellers - Shafts - Rudders

Compressors - IG Fans - ER Fans

Forced Draft Fans - Gangways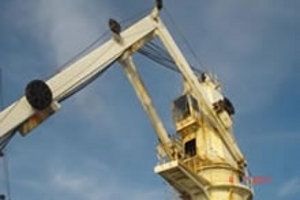 Electro

h

ydraulic

c

ranes

Towing

w

inches

Mooring

w

inches

Anchor

w

indlass

Thruster (Electric & Diesel

d

riven)

Tank

c

ontrol

s

ystem

Cargo

g

rabs

Steering

g

ears
Pipe Fabrication and replacement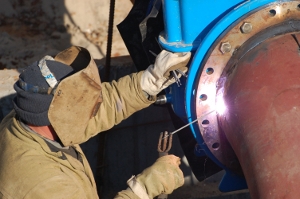 Licensed welders with highest class for X-Ray pipe joints, Low Temperature Steel and Stainless Steel pipe fabrication · Cargo Manifolds

Deck Pipelines, IG, Cargo, Fire foam lines

Pump Room

p

ipes

Steam

p

iping

Heating

c

oils

High Pressure testing

High Pressure

h

ydraulic

l

ines
Steel fabrication
Licensed Welders

Hull Structure

Super Structure

Cranes, Jibs, Davits, Foundations

Cargo Hatches With Covers

Corroded Cargo Tanks

Handrails, Ladders, Platforms

Accommodation / Living Quarters Class Recommendations

Ultrasonic Thickness Gauging Low detections of bonding, cast iron, welds etc.

Problems most often observed

Damages to Steel Constructions

Cracks in Hull Structure

Corrosion and Severe Wastage of Hull Plates, Internals, Foundations, Steel Constructions
North Maritime Agency S.A
Barbaros Bulvari Avenue, No:12 4th Floor
34353 Besiktas / Istanbul-Turkey
Tel: +90212 227 3660 / 61
Fax: +90212 227 3662
Email: This email address is being protected from spambots. You need JavaScript enabled to view it.">This email address is being protected from spambots. You need JavaScript enabled to view it. Web: www.northmaritime.com